The Nutrigea line was born in 1998, to become leader in the field of natural nutritherapy, whose philosophy is based on the concepts of Primordial Nutrition & Nutraceutics that dr. Stefano Scoglio has developed and promoted for over 20 years, and at whose center rests the cyano-bacterial microalgae of Upper Klamath Lake.
Ask our expert
Our expert is ready to help you
10 Days Return
You can return your order
100% Payment Secure
You can easily pay on our site
Our Products
Add our products to weekly lineup
Sale!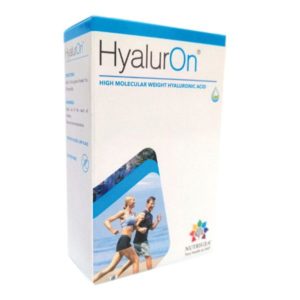 Hyaluron® is a food gel that concentrates high molecular weight hyaluronic acid. Hyaluronic Acid (HA) is a special mucopolysaccharide occurring naturally throughout the human body. One of the most heavily researched substances in medicine with thousands of clinical trials mostly in the field of orthopedics, skin and eye health.
Testimonials
What they say
My husband has been suffering from golfer's elbow for over a year. It wouldn't go away, after 2-3 days of taking KlamExtra® his pain was gone
J.P.
I have diabetic neuropathy pain in my feet and nerve shake in my hands. Have been on KlamExtra®x® for almost 2 weeks…pain in feet is almost non existent and hand shake is almost gone!
M.P.
I have been on KlamExtra® for approximately 7 weeks. I started it for pain from fibromyalgia/arthritis pain and sleep issues. After just 4 days I noticed improvement of both! It has continued! I now see improvement in my skin damage due to normal aging and sun exposure! This is a wonderful product!!! I also see improvement in an old scar from a burn 40 years ag
Karol K.M.
I have been taking KlamExtra® for 4.5 months and my psoriasis is almost gone.
Maureen P.
My aesthetician was amazed at how much firmer my skin is…KlamExtra® to be exact…Anti-aging!!
Lori P.
Yes, within 3 weeks I saw more fine lines disappearing on my face, more tonicity overall and nasal labial folds diminishing. This is AMAZING for the skin. ????
Jana J. ‬‬‬‬‬‬‬‬‬‬‬‬‬‬‬‬‬‬
Don't know that I will ever be free of glasses as I have worn them since I was 6 yrs old. Very nearsighted. I wear trifocals. 1st day on KlamExtra® 5hrs after taking it I couĺd read synopsis on TV. Today (day 2) synopsis is even clearer.
Donna W.N.C.
 I have noticed increased muscle tone after using KlamExtra®. 
Brenda S.A.
My sister suffers from severe migraines that last days! She was suffering from a four day one when we got our KlamExtra® in, and 30 minutes after taking it her migraine went down to bearable levels,  and an hour later it was gone!
Alora H.